Spring, spring, spring, oh where art thou spring????? I can't stand it - I've got to try to encourage spring! I wanted to go run outside this morning - nope - not at 13 degrees. I'm a big pansy!!!! So, it's time to encourage spring with a little artwork! I'll be posting the new spring projects I've been working on over the next several days.... trying to tantalize spring..... let me know if it works in your area!!!!! =0)
So, let's start of with Bunny Hop. I dusted off the paints that have been feeling left out for a few months and incorporated them with the word blocks:
If you need an extra encouragement of spring, Bunny Hop will be up on my Etsy store! Have a great day!
I'm Linking:
http://thediyshowoff.blogspot.com/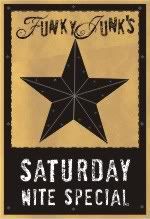 Cottage Instincts
Twice Remembered Make Your Monday
Tip Me Tuesday at Tip Junkie
Reinvented Trash To Treasure Tuesday
Simply Sweet Home Friday Favorites
Growing Our Own Garden