With all the word blocks I've been doing lately, I bet you are wondering if I do anything else! I promise, I truly am a schizophrenic crafter - like all of them and can't just focus on one! I do have to admit I've been having a great time with all the different designs with word blocks. However my little girl's 9th birthday forced me to focus on something else: a cake, a little purse cake to be exact:
I just wanted to encourage all you crafters to break out into new ground, if you haven't already! I have heard people say: "oh, I couldn't possibly do that". Whether the "that" is decorating cakes or painting, I want to encourage you to give it a try. No, you may never be Michelangelo, but I think you just might surprise yourself!
Take cakes for instance. No, I don't think I'd ever want to do it professionally, but it sure has expanded my horizons and stretched me! Like almost anything now days, there are some great tutorials on-line. With that and a little willingness to expand your horizons, I think you will surprise yourself. Here are a couple of other recent cakes I've done:
I wish I would have thought to take pictures of the process, but I wasn't thinking "tutorial" at the time. I was thinking "I've got to hurry up and get this cake done before the party!"
When I branched out into fondant, I discovered the pre-made kind that you can purchase is pretty expensive and not all that great tasting. Then I found a great recipe for fondant using marshmallows! Here is the link to that tutorial from the
Cake Journal
.
One thing I've learned through playing around with my kiddo's birthday cakes and fondant is that if you want the frosting to be stiff, you need to use gum paste. I do purchase gum paste pre-made because it's not something your going to eat - it hardens up quite nicely. You buy the gumpaste in "white" and then can just mix your food coloring paste into it to get the desired color.
Ok, I hope I've inspired you to just try something you never thought you could do. You just might surprise yourself!
I'm Linking: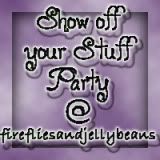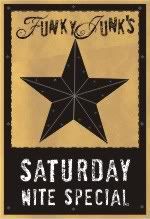 Creative Cats - Poppies At Play
Tip Me Tuesday at Tip Junkie