Oh my goodness! I logged onto my blog yesterday and I have 400 followers! I think that calls for a celebration! Take a look at my newest addition to the salt dough bowl filler selection: Winter Mix:
They look great in a bowl or around a candle, or tucked into a favorite container.
If you can't wait to see you will win these, they will be listed on my Esty site. OR....if you are feeling crafty, you can make some yourself!!!Now, how do you win? Well, here are the entry rules:
Entry 1. You must be a follower of Punkin Seed Productions. Leave me a comment if you already are or join up and then leave me a comment.
Entry 2. Post about this give away on your blog. Make sure to leave another comment so you have an additional entry.
Entry 3. Refer a friend to my blog. Make sure to tell her to follow. You guessed it, leave me a comment of the name you referred. When she becomes a follower, you've got another entry!
Entry 4. Grab my button and display it on your blog. Leave another comment and you have another entry!
Entry 5. Leave a post on your facebook (or twitter, etc.) about this give away and my blog. Leave another comment and you have another entry!
This give away will be open through Thanksgiving Weekend. Check back on November 29 to see who the lucky winner is!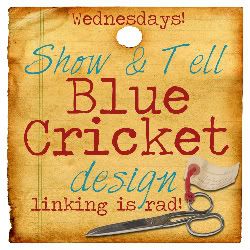 Pinkapotamus